(from the latest issue of the SolisPLC Automation Newsletter)
Hey there

Karim from SolisPLC here. The Automation Newsletter brings you the best resources for automation & control engineers like yourself. This includes the latest SolisPLC tutorials, industry news, PLC programming tips, and much more.
If you enjoy this newsletter, make sure to forward it to a friend, and let them know they can subscribe.
Let's get started!
The Manufacturing Hub Episode
#002

!

Jobs in Manufacturing, Career Progression, Certifications, Education, and More: In the second episode of the podcast, we focused on the career and employment aspect of the manufacturing industry. We discuss what it takes to get into the industry, what certifications, as well as paths, are relevant, how to move up the ladder, and answer some of the viewer questions based on this topic.
You can find listen to this episode on Spotify, and Apple Podcasts.
All episodes are live-streamed on our Youtube channel and we do answer your questions. So make sure to subscribe to be notified about the next live stream.
P.S. If you like the podcast, and want to support it, make sure to leave us a review.
Robots Taking Over?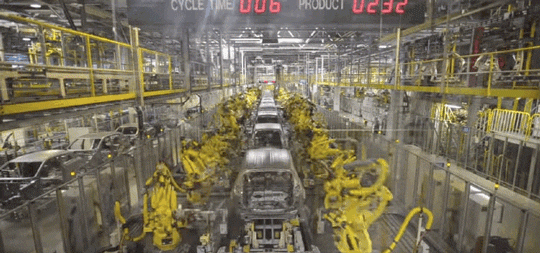 Background: The traditional automation market has been growing much quicker than robotics over the last decade. Sales from automation companies such as Siemens and Rockwell Automation are a testament to this fact.
However, due to the recent events around the world, we're seeing a shift in this dynamic. Fanuc and Kuka, both reported a growth in their sales as well as projected market growth while Rockwell Automation saw a decline.
Looking ahead: We believe that in the next few years, we will see an increase of demand for robotics and opportunities closely related to the integration of these machines.
Worth Reading
Latest Tutorials
The MicroLogix 1100 PLC is still heavily used in the industry and is one of the most recommended PLCs for learning PLC programming. It is:
Compact
Offers a variety of I/O configurations
Inexpensive relative to other Rockwell options
Programmable using the free version of RSLogix 500
Limit Switches are used in a wide array of applications across the production floor as well as our daily lives.
In this tutorial, you will learn about the different types of Limit Switches, how they operate, and their use-cases.
PLC Programming Tip💡
The Rockwell Knowledgebase is an excellent resource to diagnose and resolve basic problems.
A free account is required to access the database which contains a wide array of solutions for all Rockwell products; software and hardware.
We recommend anyone involved with Allen Bradley PLC programming to have an account and start by searching the knowledgebase for any problems they encounter.
What's Next?
Drop us a comment below and let us know what tutorials or courses you like us to create next.
New and wondering what is SolisPLC? We are where thousands of automation & control engineers come every day to learn PLC programming and industrial automation online. Check out our courses or get started learning for free today.
If you enjoyed this, please consider sharing it with a friend! If this was sent to you by a friend, get the next Automation Newsletter by signing up here.
With

from the SolisPLC team