(from the latest issue of the SolisPLC Automation Newsletter)
Hey there

Karim from SolisPLC here. The Automation Newsletter brings you the best resources for automation & control engineers like yourself. This includes the latest SolisPLC tutorials, industry news, PLC programming tips, and much more.
If you enjoy this newsletter, make sure to forward it to a friend, and let them know they can subscribe here.
Let's get started!
The Manufacturing Hub Episode

#003

!
Manufacturing Technologies, IoT, Predictive Maintenance, AR/VR, Big Data, and More: In the third installment of the Stream / Podcast, we go over the following manufacturing technologies: IoT, Predictive Maintenance, AR/VR, and Big Data.
You can find listen to this episode on Spotify, and Apple Podcasts.
All episodes are live-streamed on our Youtube channel and we do answer your questions. So make sure to subscribe to be notified about the next live stream.
P.S. If you like the podcast, and want to support it, make sure to leave us a review.
The Industrial Internet of Things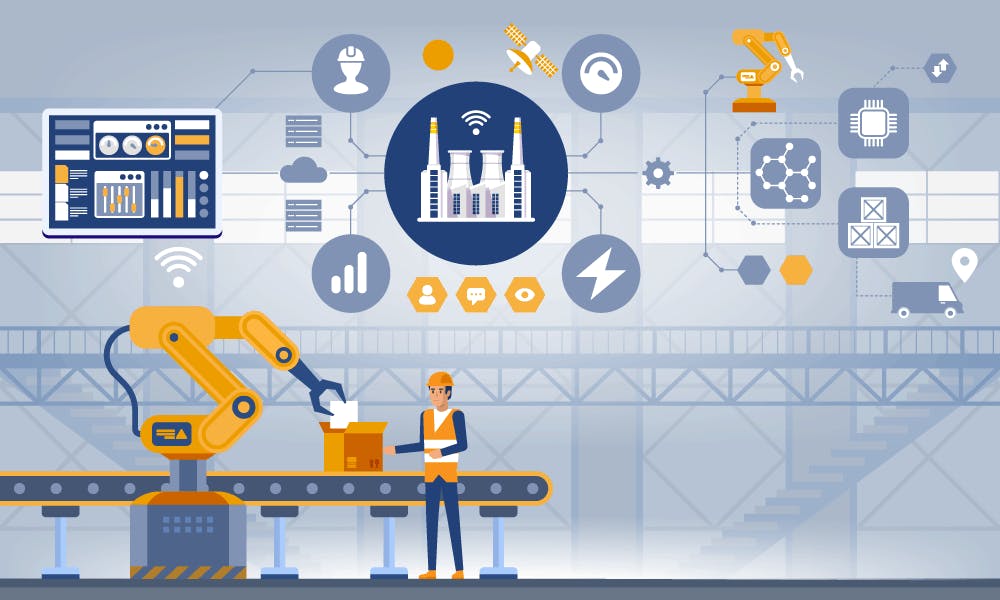 The Industrial Internet of Things, or IIoT, is a methodology that has been gaining traction over the last decade and was covered on our latest podcast.
Although we are of the opinion that there is an increase of misinformation surrounding this topic, connected device manufacturing and utilization continues to grow within the industry.
Earlier this year, RaspberryPi released the cheapest computer board yet. A number of analysts are projecting the growth of IoT devices all over the world while major OEMs (Intel, Siemens, Microsoft, SAP, Zebra, etc.) are jumping in on the trend.
Worth Reading
GM to idle 3 plants in North America due to semiconductor shortage.
Mazda expects chip shortage to affect about 7,000 vehicles in February.
Seven Reasons Why U.S. Manufacturing Is On The Rise.
7 U.S. Manufacturing Stocks With Strong Dividends.
Latest Tutorials
Electrical Panel Wiring Diagram
Electrical panel wiring diagrams are used to outline each device, as well as the connection between the devices found within an electrical panel. As electrical panels are what will contain control systems, panel wiring diagrams are commonly encountered by PLC technicians and engineers.
From the Blog
Everything you Need to Know to Land a PLC Programming Job
In this blog post, we cover all you need to know about PLC programming jobs, what you can expect, what you should prepare for, and ultimately give you an edge over the other applicants.
PLC Programming Tip💡
An essential step of PLC programming is firmware upgrades. When it comes to Rockwell Automation hardware, the firmware can be downloaded for free for all products directly from Rockwell's Compatibility & Downloads Centre.
Although it may be tempting to flash your hardware to the latest version, make sure to read the footnotes relating to the compatibility with other devices.
What's Next?
Drop us a comment below and let us know what tutorials or courses you like us to create next.
New and wondering what is SolisPLC? We are where thousands of automation & control engineers come every day to learn PLC programming and industrial automation online. Check out our courses or get started learning for free today.
If you enjoyed this, please consider sharing it with a friend! If this was sent to you by a friend, get the next Automation Newsletter by signing up here.
With

from the SolisPLC team