(from the latest issue of the SolisPLC Automation Newsletter)
Hey there

Karim from SolisPLC here. The Automation Newsletter brings you the best resources for automation & control engineers like yourself. This includes the latest SolisPLC tutorials, industry news, PLC programming tips, and much more.
If you enjoy this newsletter, make sure to forward it to a friend, and let them know they can subscribe here.
The Manufacturing Hub Podcast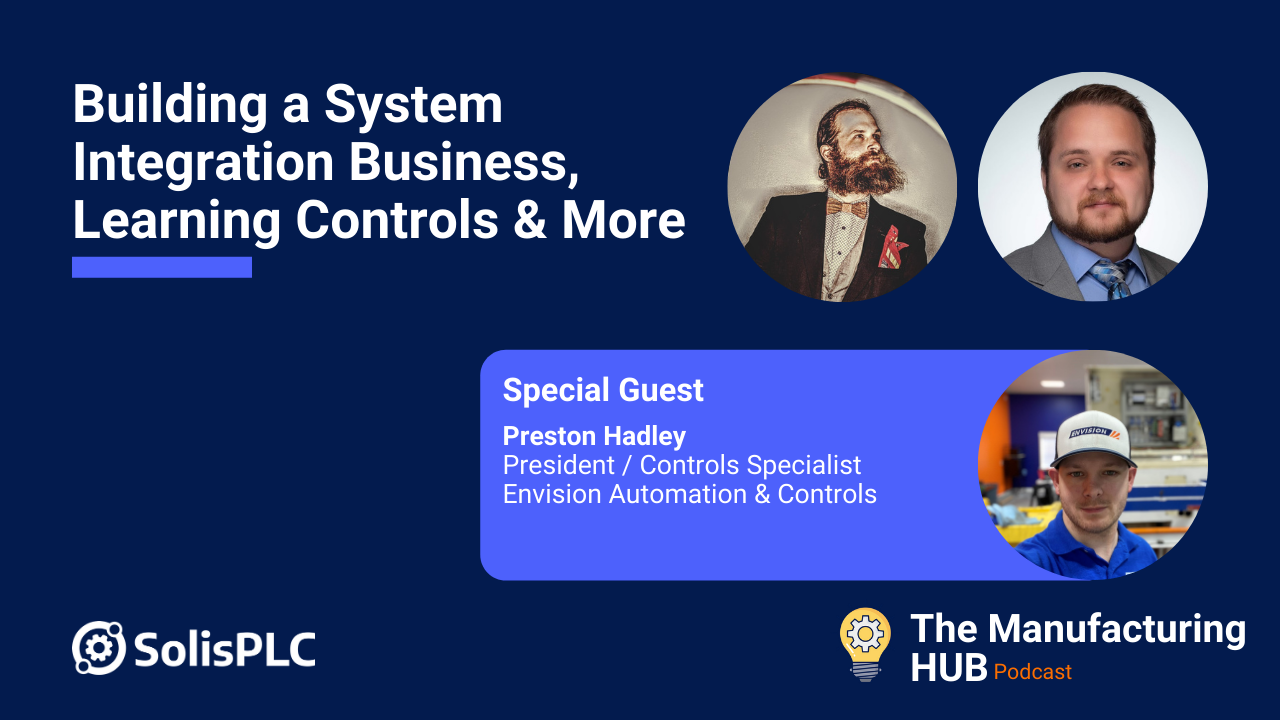 In this week's episode, we speak with Preston Hadley and explore his non-traditional journey into controls, and how he started his own business, Envision Automation & Controls.
You can find listen to this episode on Spotify, Apple Podcasts, and Youtube.
All episodes are live-streamed on our Youtube channel and we do answer your questions. So make sure to subscribe to be notified about the next live stream.
P.S. If you like the podcast, and want to support it, make sure to leave us a review.
Industry News
New Tutorial

Publishing MQTT Data Using Opto 22 Groov EPIC PAC – MQTT is a communication protocol that has taken off in the IIoT community. It's a light-weight, efficient protocol that works through a publisher/broker/subscriber model. It creates an easy way for field devices to communicate and retrieve data from a single location.
Introduction to Structured Text Programming in RSLogix and Studio 5000 Allen Bradley – In this introductory tutorial, you're going to learn the basics of structured text, go over the fundamentals of the interface that are different from ladder logic, and lastly build a few simple examples to illustrate an assignment of a variable.
How to Get Started with Siemens PLC – In this tutorial, you're going to learn how to get started on a project using TIA Portal, from setting up the PLC, to adding some functionality to a program.
PLC Programming Tip💡
Version control plays an important part in every software development cycle. However, in the automation industry, few solutions exist for this purpose. When it comes to Rockwell, FactoryTalk AssetCentre is the right solution for most large facilities. It provides an interface through which users can save PLC, HMI, and other files. Once in place, you can track the revisions of each program, who made the changes, who's currently working on it, and what the latest version is.
Although "git" is much more suited for other programming languages, we found it useful for small personal applications and small factories. You can get on a platform (Ex: https://github.com/) and store your PLC files with basic version control.
Something Fun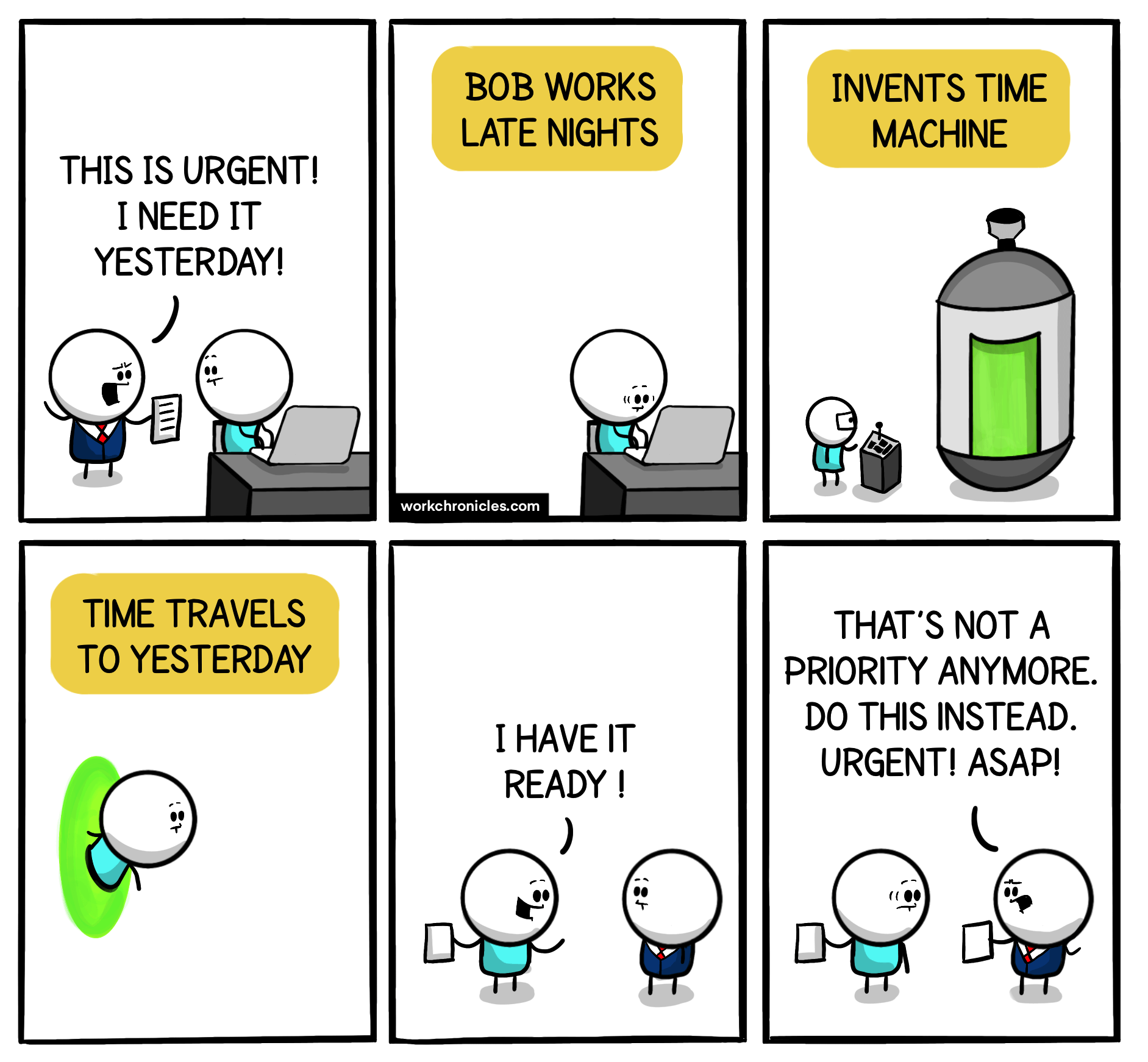 Comic by workchronicles.com
What's Next?
Drop us a comment below and let us know what tutorials or courses you like us to create next.
New and wondering what is SolisPLC? We are where thousands of automation & control engineers come every day to learn PLC programming and industrial automation online. Check out our courses or get started learning for free today.
If you enjoyed this, please consider sharing it with a friend! If this was sent to you by a friend, get the next Automation Newsletter by signing up here .
With

from the SolisPLC team