My PLC starts with no IP address. It shows the MAC address and then -.-.-.- for IP.
When I start BOOTP/DHCP server (on a computer connected via a crossover cable or via a switch), it sees the MAC address, but can't assign an IP.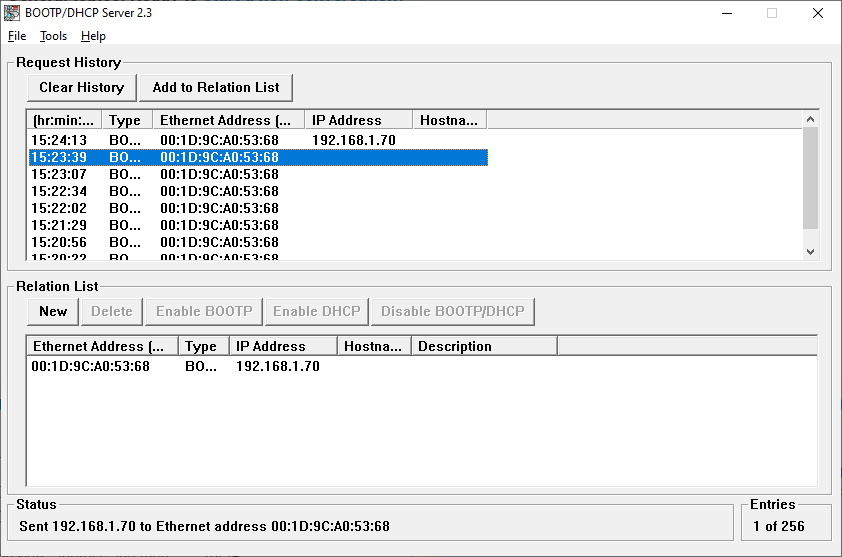 It says successfully sent the IP to the device, but it never registers. I have tried so many things, but just can't get it to accept the IP address. Thoughts?
Thanks.